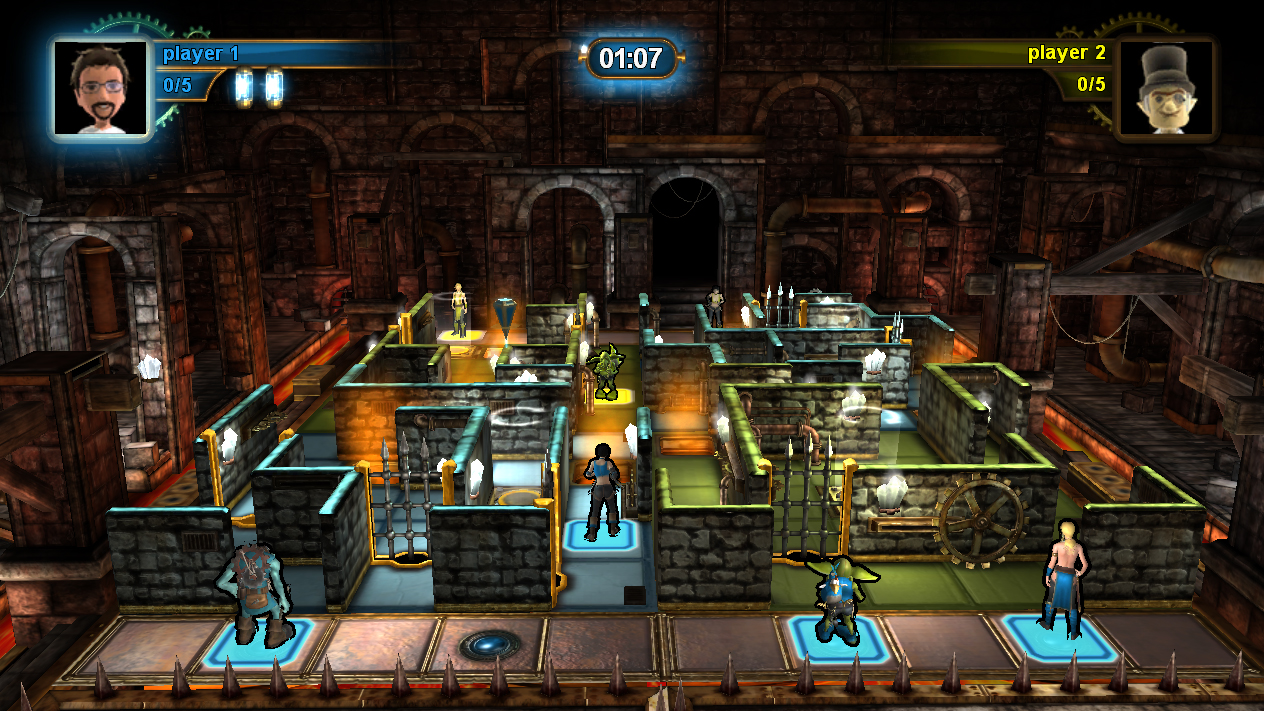 Dungeon Twister (PlayStation 3 - 2012)
This board game adaptation was made by a rather small team, and I have been one of the only three programmers for almost the whole duration of the project. We originally developed the game for Xbox 360, but we also ported it to PlayStation 3, where it was finally released.

I implemented significant parts of the gameplay features (player control, action validation), and I wrote the artificial intelligence and networking layer. I also worked on the transition of our in-house game engine from Wii to Xbox 360 and PlayStation 3. I took care of the input, sound and network layers.

At the very end of the development, our editor went bankrupt. The game was finally self-published on PSN much later (after I left the company), this turned out to be last release of the studio before it also sank. Even if the game was met with harsh critics, I am proud of it. It was a great ride, and our team was fantastic.